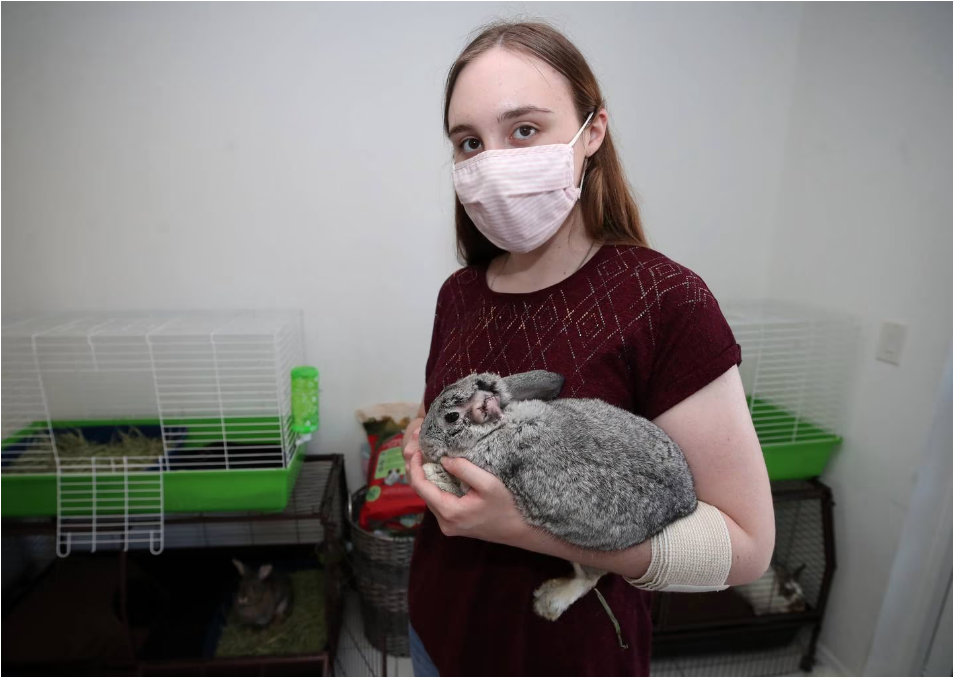 A South Florida high school student jumped into action to rescue 260 rabbits and guinea pigs when she heard about their shockingly horrible living conditions.
COOPER CITY, Fla. – Rabbits are over-running one Broward County neighborhood, but these are no wild hares.
They're actually pets being dumped in one particular area that has become known as a bunny haven for these unwanted pets.
DONATE ONLINE TO HELP FUND THE RESCUE.