Why adopt from Penny & Wild?
FIND THE PERFECT COMPANION
---
We appreciate anyone who chooses to adopt from a rescue and not from a breeder. For this reason, we show our appreciation with continued support when each animal finds their perfect forever home.
Since we are 100% foster-based, all of our animals are in foster homes. This means that you must put in an application and be approved to adopt in order to meet an animal. We do not allow people that have not applied to go and visit the animals in their foster homes. While you do need to apply first, we will not ask you to pay an adoption fee or sign any contracts until after you meet the animal(s) and are certain you want to adopt.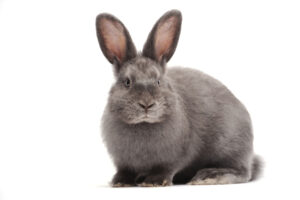 Adoption Fee: $100 per rabbit – covers wellness, spay/neuter, and microchip.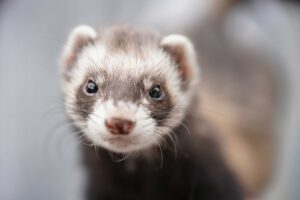 Adoption Fee: $150 per ferret – covers wellness, rabies vaccine, and distemper vaccines.
Bonding: Yes, we do match rabbits and guinea pigs for bonding quite frequently through the rescue. If you are interested in finding a friend for your animal and don't know who to choose, fill out an application and type that you're undecided and we can provide recommendations on a good friend for your rabbit/guinea pig(s). Regardless of whether you do or don't know who you'd like to adopt as a friend, we will set up a date and time for you to bring your animal(s) to meet the friend you are interested in adopting to make sure that they all get along before you take them home. After the initial meeting, you are responsible for the bonding process yourself, although we will be here to answer any questions if you need.
The FTA (Foster to Adopt) Program is put in place primarily to allow animals that are not quite ready for adoption to be placed with their forever families prior to completing whatever is still needed for adoption. This program is mostly used for our young animals. All female rabbits under five months old and male rabbits under four months old will fall under this program, with no exceptions. You will still pay their adoption fee and nobody else will be able to adopt them. You will also have to pay an extra security deposit that will be refunded to you once the animal is brought back to be spay/neutered at our vet (at the rescue's expense). The FTA program can also be used for medical cases, although this is much less common. If you fall in love with one of our animals that is still receiving medical treatment, you can apply to adopt this animal through the FTA program as well. The medical treatment for the animal's current issue will be covered by the rescue but you will be responsible for transporting to/from appointments and any future problems that may arise with the animal after it is officially adopted.
We look forward to receiving your adoption application and matching you with your new family member! 🙂